uncompromising standards
introduction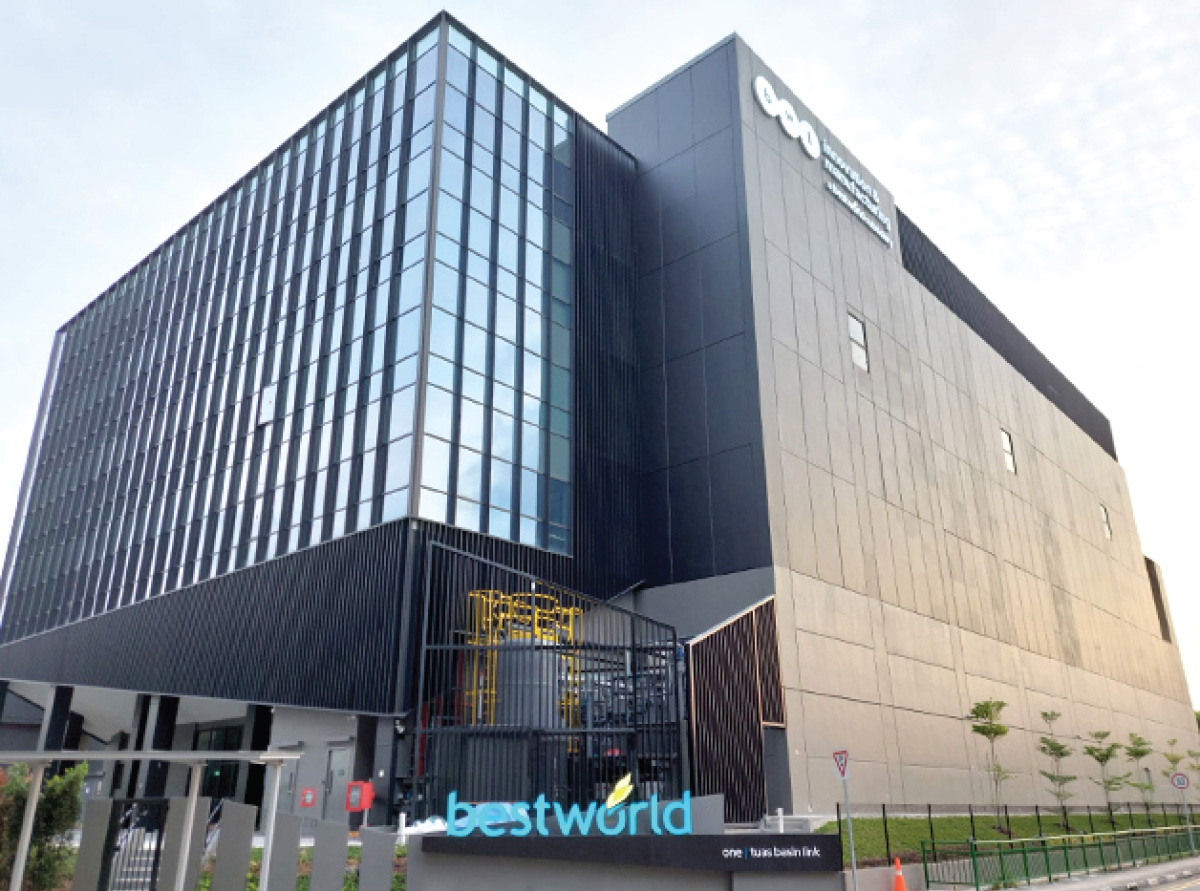 Embracing Industry 4.0, Best World International has launched its state-of-the-art skin care manufacturing facility in Singapore.
Operations commenced in the third quarter of 2022, with the facility boasting full automation and a remarkable production capacity of 100,000 units of products daily.
Full automation and use of robotics to improve productivity and efficiency.
Water in its purest form
We use only purifed water that has undergone a series of treatment for optimum product quality.
Full control and consistent quality
Fully automated, state-of-the-art vessel homogenises ingredients at fast speed – reducing processing time and ensuring consistent quality.
High precision and speed
Robotic arms perform tasks at high levels of automation, precision and speed. 3D-printed machine parts allow for agility in spare part replacement or whenever a new product packaging is introduced. Our machines are also integrated with smart digital technology, placing emphasis on real-time data.
Packed with accuracy
Barcode scanning ensures correct carton is loaded onto the machine before automatically folded, batch-coded and packed.
Aesthetically wrapped
Automated overwrapping machine slits and seals the overwrapper over our products for an aesthetic look.
End-to-end traceability
Automated machine allows aggregation of individual units into shipper case before automatically sealed, weight-checked and labelled. Packs are coded with serialised QR code for track-and-trace system, allowing end-to-end traceability.
Great efficiency
Highly coordinated robotic arm palletise two different products at the same time for efficiency. Pallets are automatically weighed, wrapped and labelled before storage.
Accurate retrieval and reduced carbon footprint
Automated Storage and Retrieval System (ASRS) accurately retrieves intended pallets and reduces carbon footprint.
quality policy
We strive to become a leading global premium skin care and personal care products manufacturer and are committed to provide customers with safe and high quality products that meet or exceed their expectations by:
Maintaining an effective Good Manufacturing Practice (GMP) system based on ISO 22716 standards & ASEAN Cosmetic Directive, and adhering to applicable statutory and regulatory requirements.
Continuously improving our systems and processes, developing and innovating our products through automation and technologies.
Using quality ingredients and applying innovative knowhow in our Research & Development and Manufacturing processes.
Encouraging harmonious and holistic involvement of the entire organisation, including our management and staff, through the implementation of continuous learning, training and advancement to enhance efficiency and competency.
Fostering a quality mindset in every employee with the objective of developing, manufacturing and providing products with high quality standards.
Want to know more?
Best World Lifestyle Pte. Ltd.
(Innovations & Manufacturing)
1 Tuas Basin Link
Singapore 638755
Tel: (65) 6958 9888